ALLIGATOR CAPITAL OF THE WORLD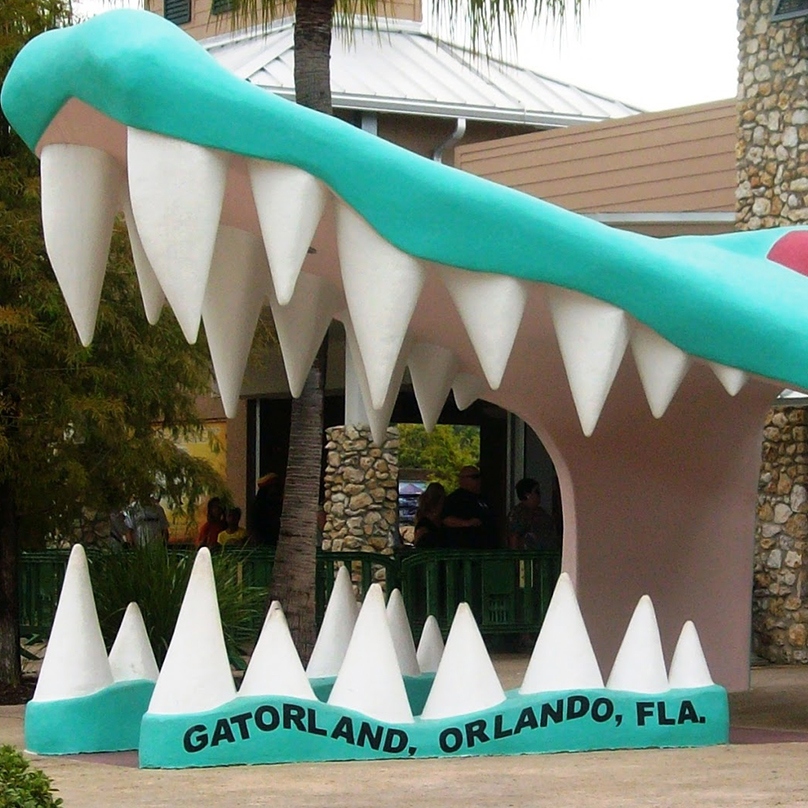 Alligator Island, located in the northern section of Gatorland's "Gator Lake", is home to the largest reptiles in the park. Hundreds of alligators inhabit "Gator Lake", and Alligator Island is the best place to see Gatorland's largest alligators and crocodiles up close and personal as they soak up the Florida sun. You might even get a chance to see Alf, a gigantic American Crocodile over 15 feet in length. Weighing over 1,000 pounds, Alf is Gatorland's largest reptile, and a favorite amongst Gatorland's visitors and staff.
For over half a century, Gatorland has been creating fond vacation memories for millions of visitors who have entered through its gaping gator mouth entrance. Families, friends and employees alike have ventured through the glass double doors on their way to a journey through this natural, low-tech adventure. Located between Orlando and Kissimmee on the South Orange Blossom Trail, Gatorland is one of Central Florida's oldest attractions, and provides a unique and natural alternative to the larger theme parks of today.
Founded by the late Owen Godwin in 1949, and still privately owned by his family today, Gatorland is a 110-acre theme park and wildlife preserve, combining "Old Florida" charm with exciting, new exhibits and entertainment. Known internationally as the "Alligator Capital of the World," Gatorland today provides affordably priced family-fun with thousands of alligators and crocodiles, a breeding marsh with boardwalk and observation tower, one-of-a-kind reptilian shows, aviary, petting zoo, swamp walk, educational programs and much, much more.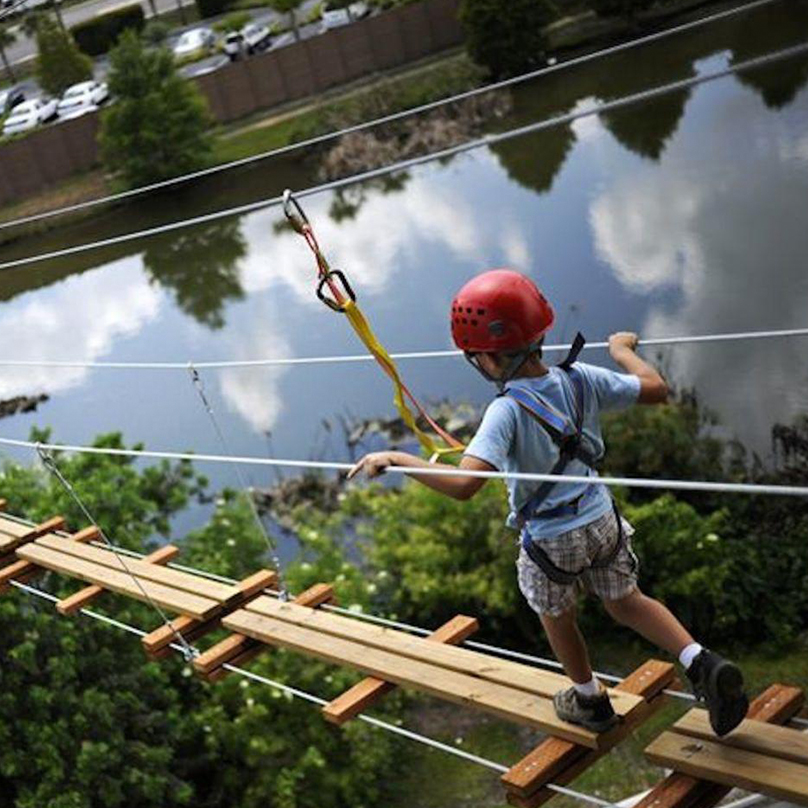 SCREAMIN' GATOR ZIP LINE
Clip in and zip off on an exciting outdoor adventure with the all-new Screamin' Gator Zip Line at Gatorland. Your journey will take you along 1,200 feet of high flying, heart pounding adventure from
some of the finest zip line towers in the world. Standing over seven stories tall, these amazing towers feature multilevel launch pads and breathtaking views from high above the treetops.
Soar through the air and defy gravity over some of the theme park's star attractions – including Cuban and Nile crocodiles – before heading over the Alligator Breeding Marsh, complete with one hundred and thirty giant alligators watching from below!
Scremin' Gator Zip Line is a separate attraction and does not include the general admission price to Gatorland.