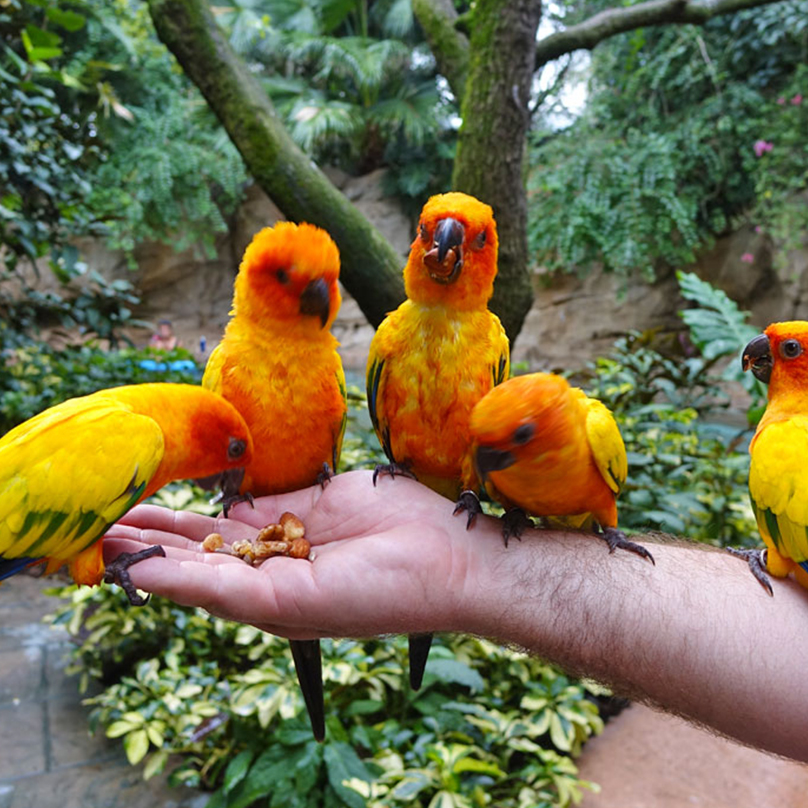 If you love dolphins, then planning a visit to Discovery Cove is an absolute must! Make reservations to swim with the dolphins at Dolphin Lagoon for an adventure you'll remember for a lifetime! This signature experience will allow you the opportunity to learn about the behavior of bottlenose dolphins, wade into the dolphin lagoon and even come nose to bottlenose with one of these fascinating animals! And the highlight of you visit to Discovery Cove – the chance to swim with a bottlenose dolphin during an interactive 30-minute adventure! You can kiss the dolphin and even take an exciting dorsal fin tow ride back to shore! Make your reservations now and you'll have an experience you'll not forget!
Discovery Cove Day Resort Ticket Enjoy One all-inclusive day in Discovery Cove Why does the price say $0.01? : Because your credit card will not be charged until your reservation is made.  Price ranges from $169 to over $400 depending on reservation date and...
Discovery Cove 1 Day Dolphin Swim Ticket Ages: 6 and up Enjoy One all-inclusive day in Discovery Cove Make a friend that will live in your heart forever when you experience the highlight of your day, a one-on-one dolphin encounter. Learn about dolphin behavior and...