Aquatica / Adventure Island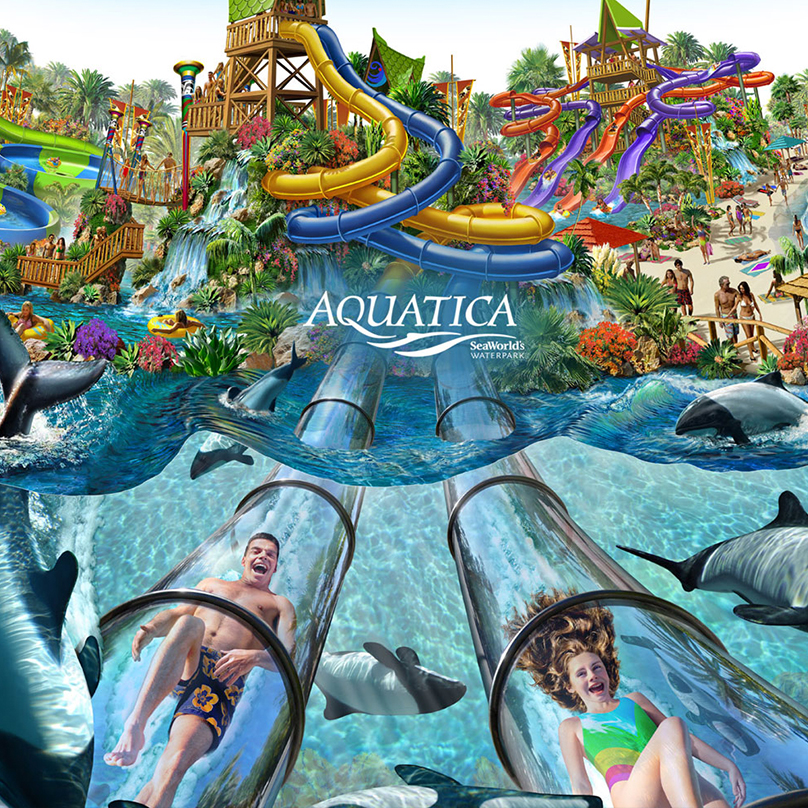 For some family fun at Aquatica Orlando, you'll have your share of attractions to pick from that the whole family can enjoy! Walkabout Waters is the place to go for kids. It has a 60-foot tall rain fortress that bursts with color, excitement and adventures for the little ones. There's slides, ladders and even dumping water buckets! Kata's Kookaburra Cove is the perfect play spot for the wee ones under 4-foot tall! It boasts a beginner's water slide, water spouts and silly rides that even the grownups in the group will truly enjoy! Loggerhead Lane offers double tubes that allows you and one child to enjoy this leisurely lazy river ride that takes you through an underwater world colored by exotic tropical fish!
If you have children who are into fitness events, then you might want to look into the 6th Annual Tampa Bay Kids Triathlon at Adventure Island.
This event invites kids from 6-10 (junior varsity division) and 11-14 (varsity division) to run, bike and swim through Adventure Island. The first 400 pre-registered participants will be provided with a complimentary "Stay and Play" ticket to Adventure Island (valid race day only). Participants receive a t-shirt and given a finisher's medal upon completion of the race and if your children are one of the top three male or female finalist in each category, they will earn a trophy and an additional Adventure Island Ticket in recognition of their achievement!