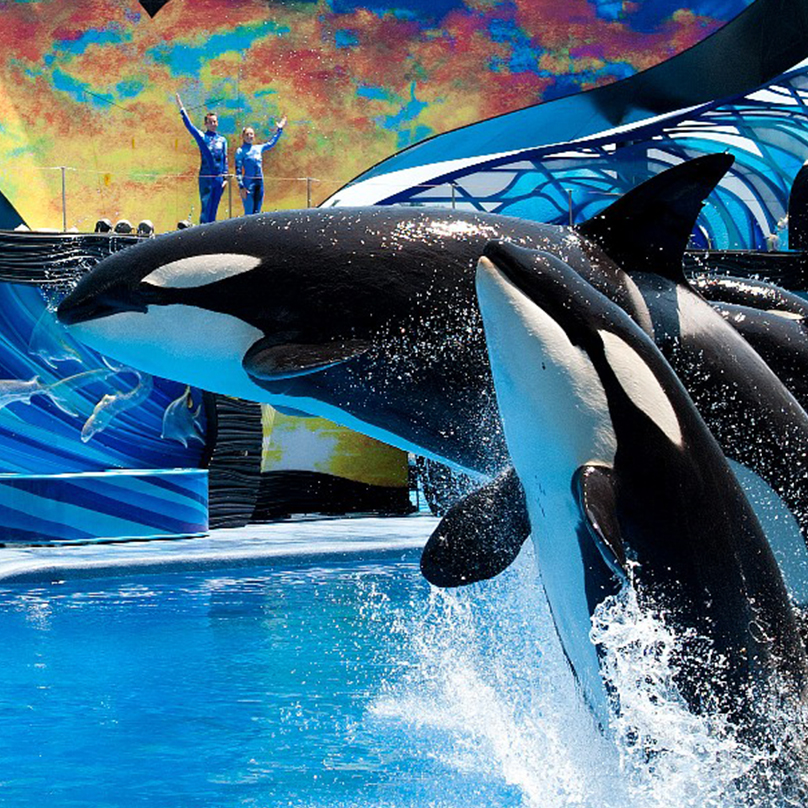 Central Florida is home to a wide variety of theme parks and attractions, but one that stands out from the rest is the awesome SeaWorld Orlando theme park. SeaWorld brings the incredible world of the sea to life in fun and unique ways! This theme park is a must for anyone visiting the Central Florida area! See the ocean in a whole new way, with incredible shows and awesome rides; including the all-new, 360 degree, 3D experience that is Turtle Trek . This great theme park features a wide variety of awesome encounters and experiences, offering you interactions that would never be achievable in the wild. From touching sting rays to feeding dolphins, even coming face to face with sharks, you can do it all here at SeaWorld Orlando!
SeaWorld is known across the globe for its incredible shows. The most popular of all is SeaWorld's One Ocean show. Dive into the exhilaration of the sea in this all-new Shamu show. The energy and spirit of the ocean envelops you in a multi-sensory celebration of life underneath the sea that entertains as it educates and inspires. Majestic killer whales join you on a journey into a world that drenches your senses in the vivid colors, vitality and global rhythms of the ocean. Dancing fountains set the stage as you connect with thrilling sea creatures and realize we are all part of one world, one ocean. Your soul is ignited as our worlds are united… and you realize that we all have the power to make a difference in this planet we share.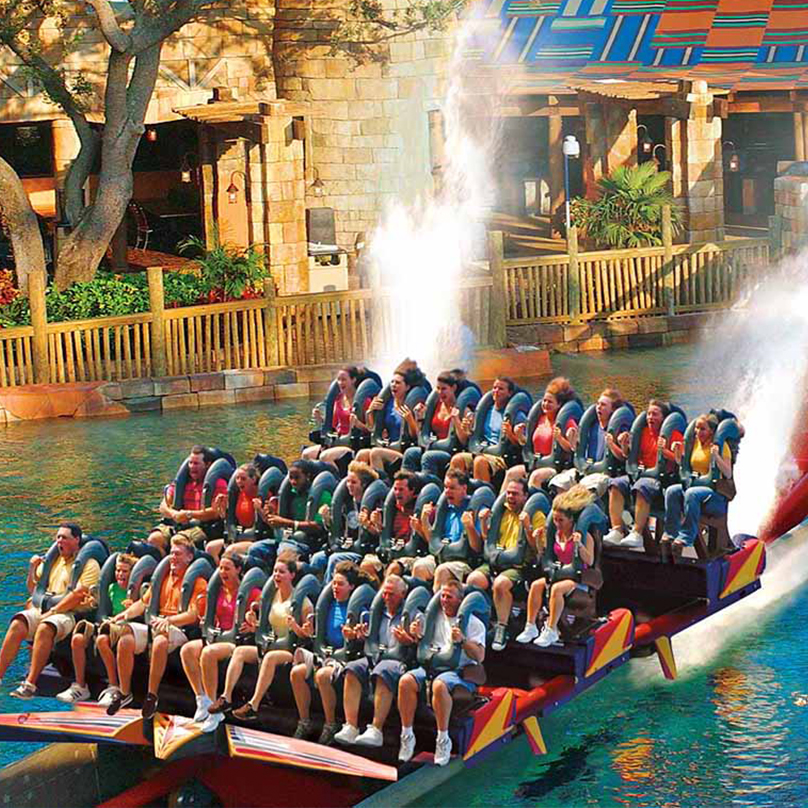 Busch Gardens is a thrilling African safari and a sun-soaked Florida vacation all rolled into one. Experience up-close encounters with wild animals, and explore fascinating attractions based on cultures and legends of far away lands.
Busch Gardens is the newest theme park to come to the Tampa area. While most people visit the Orlando area for their Central Florida vacations the free bus ride over to Tampa is well worth it for a visit to the Busch Gardens theme park. The park is the premier roller coaster park in the world, featuring over ten unique coasters each with their own unique set of twists, turns and inversions. If you are a thrill seeker looking for some pulse pounding entertainment than you have come to the right place. Busch Garden's newest attraction the Cheetah Hunt is a high speed roller coaster that will take you up to speeds of sixty miles an hour! The floorless coaster Sheikra will drop you from the sky at lightning speeds on a completely vertical drop where you will soar just inches above the water. Venture onto the Gwazi, two separate wooden roller coaster that take to the skies in tandem. If you are a fan of the traditional wooden roller coasters we can assure you there is no better place to find them than here at the Busch Gardens theme park.
During a hot day get adventurous and climb aboard the exciting Congo River Rapids a white water rafting expedition where you go twirling down the racing river just after send off. This water experience is filled with looming waterfalls and water filled caves that are nothing short of mysterious, filled with surprises and classic Busch Garden's entertainment. If you are a fan of the traditional log rides then head on over to Stanley Falls and splash through a maze of twists and turns in this drenching ride! If you're looking for a unique way to cross the park than be sure to hop on the Serengeti Railway that lets you cross the park through the Serengeti Plain. Come face to face with animals like the ostrich, zebra, antelope, giraffe and more on this relaxing ride!
A unique blend of thrilling rides, one of the country's premier zoos featuring nearly 3,000 animals, live shows, restaurants, shops and games, Busch Gardens provides unrivaled excitement for guests of every age.
Unlimited Visits To Your Choice of Parks FREE Parking Ages: 3 and Up Valid for 14 Days of Unlimited use of the following parks: SeaWorld, Aquatica, Busch Gardens and Adventure Island. Ticket is Valid for 14 Consecutive Days starting from first day of use. Ticket...