At both Fun Spot Attractions locations Orlando and Kissimmee specialize in affordable family fun. Experience all new Roller Coasters, 4 story Go –Kart tracks, Thrill Rides and a Kid's Spot that's geared for smaller thrills for your smaller ones. Orlando doesn't offer Free General Admission and Parking but we do! Don't miss this "HUGE" vacation highlight.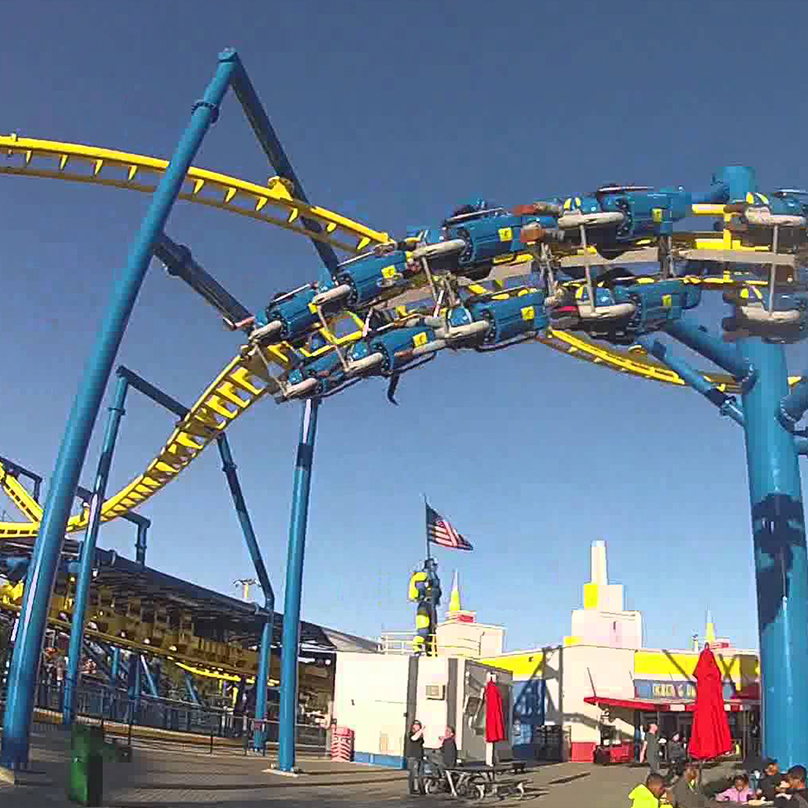 Fun Spot includes 3 multilevel go cart tracks and 1 single level go cart track. Commander, green track is a beginner track but still very exciting to ride. Quad Helix, yellow track is for older children and I felt it was the most fun. Driver corkscrews up, drives along 1600 foot track, it makes for a good race between friends. Conquest, also known as the blue track 1000 feet long and the most exciting part about this track is a descending hill that sends drivers flying down the track. It is a great way to speed ahead of opponents. Red track Thrasher, only single level track at Fun Spot on International Drive. This track is also known as a slick track, along with numerous turns, three 90 degree right turns and one 180 degree left turn this track keeps your go cart sliding all over the track. For young ones who are not able to reach height requirement for these upper level tracks, there is a Cadet Track. This track is the same experience for our younger racers who still want the thrill of driving a go-cart.
FUN SPOT USA – 54″ and Taller 54″ and Taller Enjoy unlimited riding privileges on 3 and 4 story tall go karts,  roller coasters and rides.  Kid's Spot for the preschoolers. (height restrictions may apply) Exclusions: Midway, arcade games and SkyCoaster flights.